Archive for June, 2010
Monday, June 21st, 2010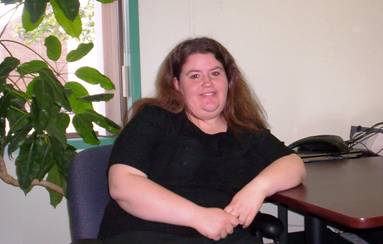 Stacey, who has epilepsy, was referred to the Neil Squire Society and was quickly accepted into the Employ-Ability Program in Saskatchewan.
Stacey's favourite thing about the course was the comfort she felt with her instructors. "They are all so patient and kind, and the students were also great in this program. I have made some good friends."
Stacey was particularly interested in the career development module of the program. "The subjects were so interesting and educational," said Stacey. She learned a number of things in the program that helped her to achieve her employment goal,one of the most crucial being how to create a professional resume and cover letter.
Just before the program ended, Stacey secured a position as a Nurse's Aide. "I feel like everybody else out there who is going to work. Plus, my job requires me to wear scrubs so I feel really good about myself."
"When I started this program I didn't think much of myself because of my disability," said Stacey. "Now I have a job and it boosts my confidence. I have grown to be kind to myself."
Next, Stacey plans to take her General Education Development (GED) with the Neil Squire Society and get her high school diploma.
Way to go, Stacey!
If you would like to make a donation to support others like Stacey, you may do so here.