Peggy had over 20 years of experience as an industrial butcher, but when she lost much of her ability to walk due to diabetes, she had to get out of the industry.
Having moved to Victoria from the Okanagan, her daughter had given her an old laptop and set her up on Facebook.
"I was feeling very lost," she explains. "Everything you used to define yourself is gone, and also you can't get around."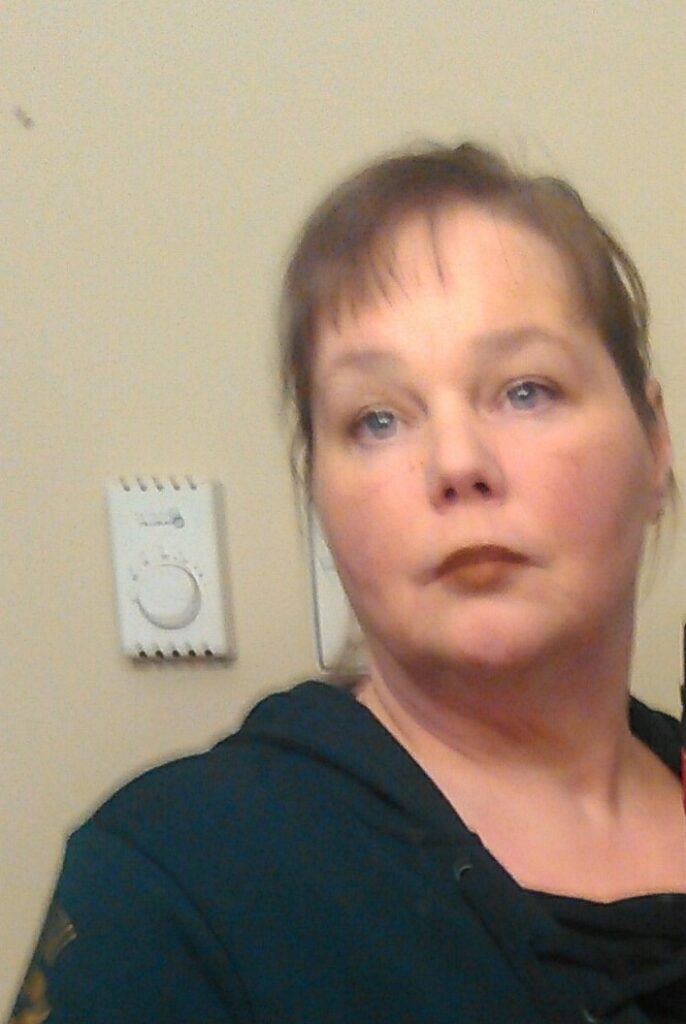 In a Facebook group, she had heard about Neil Squire, and was intrigued about the possibility of receiving a new laptop — her laptop was failing.
But when she reached out to Neil Squire, she found there was so much more. Of particular interest was the Working Together program.
"I [was] on disability money, which is not much, and I was bored out of my tree, so I needed to find a sedentary job without having sedentary skills," Peggy shares.
She was enrolled in Digital Jumpstart and Distance Computer Comfort to brush up on her computer skills, while she worked with a Working Together career facilitator.
"Aside from scanning tags and occasionally having to enter numbers into a keypad or computer, I didn't [use a] computer," she says.
She received her much needed laptop by mail, and in one-on-one virtual sessions with volunteer Ken, learned how to use Word (opens in a new window), Excel (opens in a new window) and PowerPoint (opens in a new window), as well as other computer fundamentals. She also worked on her typing, going from "finger poking" to typing 40 words per minute.
With her career facilitator, Kim, Peggy worked on her resume and did informational interviews while she figured out what she wanted to do. During an assessment, she learned that she had ADHD (opens in a new window), and decided to focus on getting a job rather than going back to school.
"Even being confident enough to apply for a job was a huge thing that she was able to help me with," Peggy explains.
Then one day, her career facilitator sent her a job opportunity for a virtual call centre. Peggy's newfound computer skills came in handy when, as part of the hiring process, she had to pass a computer skills assessment.
"It was all the things I had learned, basically," she remarks.
She passed the assessment, and she landed the job.
"I like the job, I like it a lot," she says. "The virtual one's great, I have no distractions at all. And I have a window."
Now in her Facebook groups, Peggy's the one recommending Neil Squire's programs, saying they "definitely" changed her life. She particularly praises the fact that all of the programs were done remotely, which with her disability, saved her an exhausting commute back and forth.
"I thought I was destined to sit in this recliner and stare at the wall," Peggy says. "It's definitely a good program. I wouldn't have this job, I wouldn't even try to apply, because I just wouldn't have been able to learn that stuff myself."

This project is funded by the government of Canada's
Opportunities Fund for Persons with Disabilities