Increase Your Access by Improving Your Computer Skills
Computers are an important link to the outside world. If you have a disability, the knowledge and skills to use a computer can greatly increase your independence, your access to resources, and connections with your family and friends.
Computer Comfort provides the perfect starting point to develop those computer skills. If you have a disability, we provide one-on-one computer tutoring at no cost in a supportive, comfortable environment; a refurbished donated computer for the home, if needed; and ongoing technical support.
Computer Comfort is also available online via Distance Learning.
You Qualify If:
You have a physical or sensory disability
You are able to communicate independently (verbally or augmented)
You want to improve your computer skills
What We Offer:
Free computer skills tutoring
A great starting point to develop basic computer skills
Learning at your pace, with lesson plans based on your needs
A comfortable and supportive learning environment
Ongoing technical support
You may also be interested in:
Distance Computer Comfort
Digital Jumpstart 
Are you looking for work? You may be interested in our employment program:
Creative Employment Options
How It Works
You will be matched with a volunteer or staff member to work, once a week, on your own self-determined goals. You can learn to use:
Basic computer skills (Windows and Mac)
Microsoft Office (Word, Excel, PowerPoint)
Internet, including social networking (Facebook, Twitter, Instagram, etc.)
Email
Assistive Technology
In our Computer Comfort classroom, you will have access to a wide range of advanced assistive hardware and software to help you overcome any physical barriers preventing you from successfully using a computer.
Some of these assistive devices include:
Alternative keyboards
Alternative mouse pointers
Screen magnification software
Voice recognition software
Our Assistive Technology specialists will provide equipment trials, evaluation and support.
Course Information
The program is designed to be flexible and responsive to your individual goals and needs. Typically, you enroll for a four-month session, meeting a volunteer or staff member in our classroom for two hours each week.
The Computer Comfort classroom is normally open Monday to Friday, 10 am to 5 pm. Schedules vary in each region. Please contact your regional office for more information.
Looking to Volunteer?
Working one-on-one with Computer Comfort participants as a tutor, you will help participants achieve greater independence and access. You will make it possible for participants to learn at their own pace and provide them with the guidance they need to reach their goals.
If you would like to volunteer for our Computer Comfort program, please complete this volunteer form.
Contact Us
You can contact the office nearest to your location for more information or to apply.
British Columbia
Saskatchewan
Nikki Langdon
Regional Manager, Director of Consultation and Assessment
T 306 781 6023
nikkil@neilsquire.ca
New Brunswick
Charles Levasseur
Regional Manager / Assistive Technology and Learning Disability Specialist
T 506 856 9101
charlesl@neilsquire.ca
Kudos for the Computer Comfort Program
(new window)
The Computer Comfort program was the proud recipient of a City of Vancouver Access & Inclusion Award (new window) in 2012.
Computer Comfort is funded by: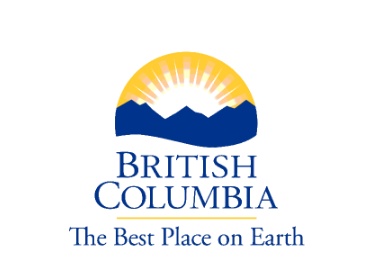 (new window)
The Province of British Columbia Community Gaming Grant (new window)