The Shanty Café (new window) is a casual dining restaurant and catering business located in beautiful downtown Yarmouth on the southwest coast of Nova Scotia. The Shanty Café serves meals that are flavorful and affordable, inspired by local and international cuisine.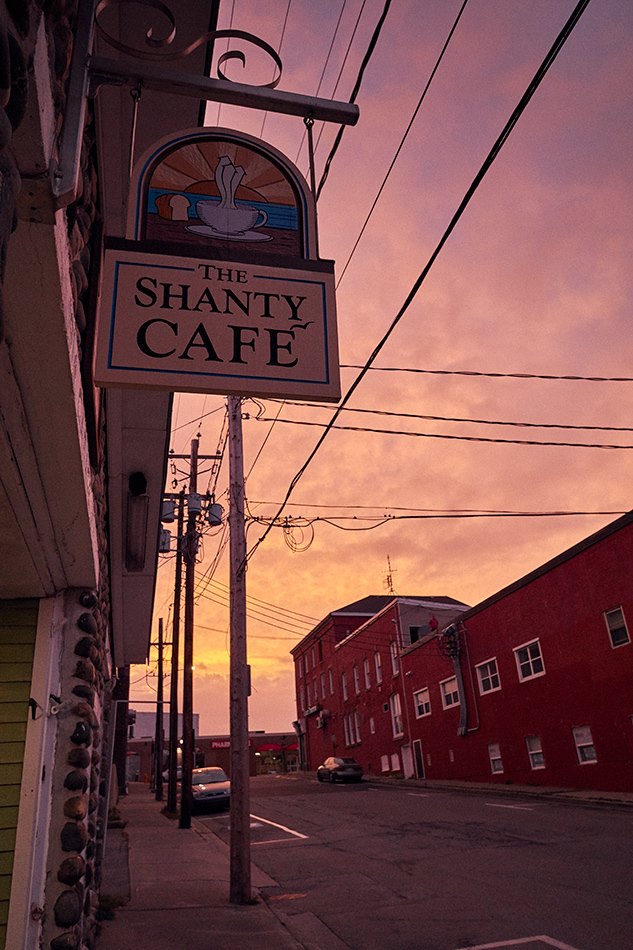 The café is operated by the Yarmouth Association for Community Residential Options (YACRO) (new window), a charity providing residential support to people with disabilities. YACRO has a mission to advocate for the rights and dignity of adults and children with disabilities, and to provide training and employment opportunities for any Nova Scotian living with disabilities.
In support of this mission, YACRO established and operates three social enterprises: The Shanty Café, as well as two retail operations: All-Ways-Us (new window) and The Store Next Door (new window). All three social enterprises have a social mission: to provide employment for persons with disabilities in meaningful jobs with competitive wages.
Like many businesses, the COVID-19 pandemic had an effect on the Shanty Café's business operations and income, especially with the lack of a tourism season the café had come to rely on.
YACRO was aware of Neil Squire's Working Together program and reached out to see if there was any help available to support the Shanty Café in continuing to provide opportunities to people with disabilities.
With help of the Working Together program, the Café was able to hire two individuals – one working in the front taking orders and seating, and another in the back doing prep work and dish washing. While both employees had previous restaurant experience, the pandemic brought extra challenges and additional responsibilities to the typical position.
"With reopening there were many changes to the restaurant and as a result this impacted both roles. The help from Neil Squire allowed time for our employees to settle into their new roles and adapt to the changes, as well as learn new skills. Both continue to be very successful," said the Director of Special Programs.
"Having access to the Working Together Program and the support of Neil Squire Society, we were able to keep people working. Without this access we would have not been able to have these positions. Having the support allowed us to get reopened and back in a financial position to sustain the positions."
Neil Squire's Working Together program is proud to be able to support great employers like YACRO, and work together in a shared goal of supporting people with disabilities in gaining and maintaining employment, leading to valuable opportunities and outcomes for all.