James, a Best Buy (new window) Manager of Operations, has been volunteering as an online computer tutor with the Neil Squire Society (new window) since April 2011. James has donated 60 hours of his time providing computer tutoring to people in their homes for two hours a week as part the Neil Squire Society's Distance Computer Comfort pilot program.
James worked closely with clients and helped these individuals become more independent and confident when using a computer. He left such a positive impression on his clients that they would voluntarily write to the Neil Squire Society complementing James on his knowledge and his dedication to helping them learn.
Here are some quotes from two of James' clients:
"I would like to thank you for all the time you have spent with me, and it is great to know how to use the computer. You are a great teacher, and I wish you all the best in your career." – Jackie
"I really enjoyed my session today with James, and I look forward to next week's as well. Thank you. If my past schooling was this much fun, I know I would have stayed in school longer." – Brian
James has been a tremendous help to the Neil Squire Society and on top of his volunteer hours, he nominated Neil Squire Society for Best Buy's Community Partner Award (new window). The Community Partner Award is a $1,000 donation given to an organization that has had a Best Buy employee volunteer over 40 hours a year.
The Neil Squire Society is always looking for more dedicated volunteers. (new window) If you want to contribute as a computer tutor like James, contact Chad Leaman at the Neil Squire Society.  Thank you James for all your help!
Chad Leaman – e-Learning Manager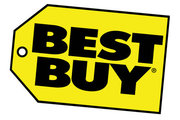 chadl@neilsquire.ca
T 604.473.9363 x173