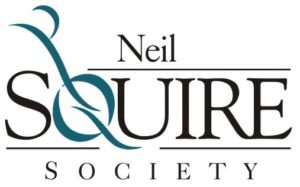 Electronic Arts (EA) (new window), a global leader in digital interactive entertainment, has partnered with Neil Squire Society (NSS), the Canadian leader in assistive technology, and their Makers Making Change (new window) initiative, to host a buildathon on July 25th at EA Vancouver. Around 150 EA employees will volunteer their time to build accessible gaming switches and buttons which can be used with adaptive controllers to provide more gaming opportunities to Canadians living with a disability.
The open-source switches and buttons will be made using 3D printed components, costing a fraction of commercially available equivalents. Switches with a variety of sizes and types will be built, enabling gamers to use devices that best match their body shape, strength, dexterity, and overall abilities.
The buildathon will be the largest event of its kind that NSS has hosted. Previous NSS beneficiaries, who are local gamers with disabilities, will attend the event to provide building advice and to help test the new devices and controllers. Gamers with a disability will be pitched against the producers of the game, with both participants using the adaptive technology.
Media are invited to attend:
WHAT: Electronic Arts and Neil Squire Society Accessible Gaming Switch Buildathon
WHEN: Thursday, July 25th, 2:00 – 4:00 p.m.
WHERE: EA Vancouver, 4334 Sanderson Way, Burnaby, V5G 4X1
– Ends –
About Electronic Arts
Electronic Arts (NASDAQ: EA) is a global leader in digital interactive entertainment. The Company develops and delivers games, content and online services for Internet-connected consoles, mobile devices and personal computers.
In fiscal year 2019, EA posted GAAP net revenue of $4.95 billion. Headquartered in Redwood City, California, EA is recognized for a portfolio of critically acclaimed, high-quality brands such as EA SPORTS™ FIFA, Battlefield™, Apex Legends™, The Sims™, Madden NFL, Need for Speed™, Titanfall™ and Plants vs. Zombies™. More information about EA is available at www.ea.com/news (new window).
About Neil Squire Society
"We use Technology, Knowledge, and Passion to Empower Canadians with Disabilities." Neil Squire Society is the Canadian leader in Assistive Technology, from innovation right through to trialing and implementation. A national not-for-profit organization, the Society has been empowering Canadians with disabilities through employment, digital literacy, and innovation for 35 years. The Society helps clients remove barriers so that they can live independent lives and become active members of the workplace and society. Makers Making Change, an initiative launched by the Neil Squire Society in 2016, connects volunteer makers to people with disabilities who need assistive technologies.
For media inquiries:
Suzanne Wiens
Director of Communications, Neil Squire Society
604-473-9363
suzannew@neilsquire.ca
Darren Hailes
Senior Communications Advisor, EA SPORTS Vancouver & Bucharest
778-895-4329
dhailes@ea.com