Jing, a quadriplegic who stays in his bed "pretty much all the time", lives in a remote village in a town in the Philippines called Tublay. At the end of January we shipped him a LipSync (opens in a new window), and by early February he had received it and mounted it on the side of his bed.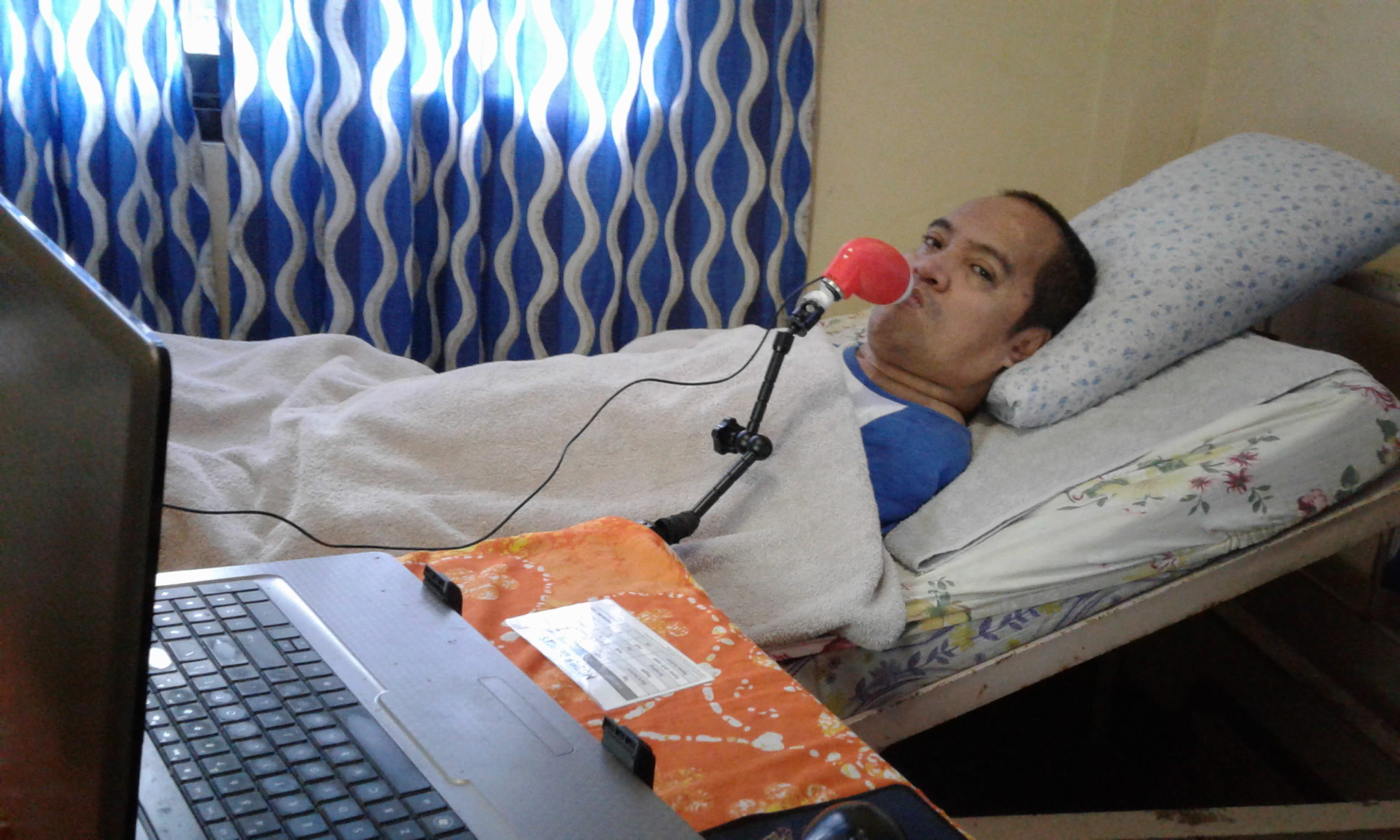 "We mounted it, I tested it and I think it would take a little bit more practice before I get used to it," says Jing. "Nevertheless, it was such an experience, it felt like having virtual hands again. It took away a heck of a boring life.
"My sincerest gratitude to you and your team not just for giving me a most dreamed about gift but also ultimately, just by having a heart for the people with disabilities. I shall never forget this. Thank you, thank you, thank you!"
The LipSync is a 3D printed sip-and-puff device that allows a user with limited use of their hands to access tablets, smartphones, and gaming consoles. It was the first device created for Neil Squire's Makers Making Change open source Project Library (opens in a new window).