Although it is not a narrative that many are familiar with, assistive technology was directly responsible for the birth of some incredible pieces of mainstream technology.  Many of these revolutionary technological inventions would never have been conceptualized had they not been inspired by the desire to maintain or improve the lives of individuals with disabilities. The following list highlights a few of these inventions, which have since gone mainstream:
Même si ce n'est pas un récit que beaucoup connaissent, la technologie d'assistance a contribué directement à la naissance de certains appareils de technologie d'assistance incroyables. Beaucoup de ces inventions technologiques révolutionnaires n'auraient jamais été conceptualisées si elles  n'avaient pas été inspirées par le désir de maintenir ou d'améliorer la qualité de vie des personnes ayant un handicap. Voici un aperçu de quelques-unes de ces inventions qui sont passées dans l'usage courant :
The Telephone – Inspired by his work with individuals with hearing challenges, Alexander Graham Bell (new window) was fixated on the idea of recording and transmitting vibrations of speech. Over time, his work evolved, and in 1876, Graham Bell was awarded the patent for the telephone, which evolved into the complex electronic device that it is today. Even in the increasingly online-focused world we live in now, the telephone still remains one of the primary means of communication among people.  If Graham Bell hadn't been inspired by the need to communicate with differently abled individuals, the telephone might not have existed for years to come, and who knows how much progress might have been lost as a result?
Le téléphone – Inspiré par son travail avec les personnes malentendantes,  Alexander Graham Bell était obsédé par l'idée d'enregistrer et de transmettre des vibrations de la parole. Avec le temps, son travail a évolué et, en 1876, il a obtenu le brevet pour le téléphone, qui a évolué pour devenir l'appareil électronique complexe qu'il est aujourd'hui. Même dans le monde de plus en plus connecté dans lequel nous vivons aujourd'hui, le téléphone reste l'un des moyens principaux de communication entre les gens. Si Alexander Graham Bell n'avait pas été inspiré par la nécessité de communiquer avec des personnes ayant des niveaux d'habileté variés, le téléphone n'aurait peut-être pas existé pendant bien des années encore et qui sait quels progrès n'auraient pas été réalisés si cela avait été le cas?
The Typewriter -The first typewriter proven to have worked was built by an Italian inventor named Pellegrino Turri (new window) in 1808. The inspiration for this machine came from his blind lover, Countess Fantoni da Fivizzano, who needed a way to independently put her thoughts to paper. Not having the ability to write letters would have put the Countess at a huge social disadvantage, as letter writing was crucial to maintaining social status.  In addition to building the machine, Turri also invented the carbon paper which acted as its ink. Although not much is known about the machine itself, some of the countess' s letters are still intact today.
La machine à écrire  – La première machine à écrire fonctionnelle confirmée a été construite par un inventeur italien du nom de Pellegrino Turri en 1808. L'inspiration pour cet appareil est venue de sa maîtresse aveugle, la comtesse Fantoni da Fivizzano, qui avait besoin d'un moyen pour mettre ses idées par écrit. Ne pas pouvoir écrire des lettres aurait défavorisé considérablement la comtesse, car une telle activité était essentielle pour maintenir son statut social.  En plus de construire l'appareil, M. Turri a inventé le papier carbone qui jouait le rôle d'encre. Même si l'histoire de la machine n'est pas bien connue, certaines des lettres dactylographiées par la comtesse sont toujours intactes aujourd'hui.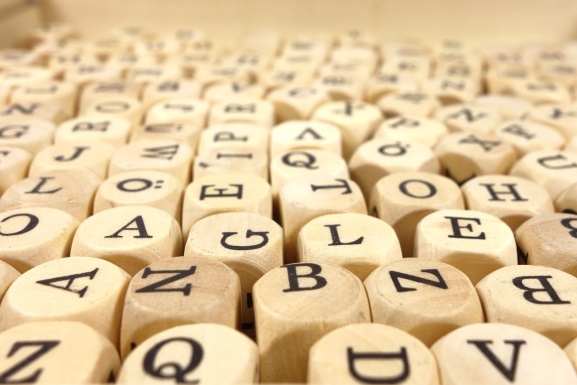 Word Prediction – In 1988, after decades of development, a fully functional keypad to text system was patented by Roy Feinson (new window). This system contained many of the modern features of word prediction that we enjoy today, such as local dictionary storage and disambiguation. The inspiration for this invention was to create an effective system for communicating with deaf people via telephone. After the system was patented, other companies began to research and develop their own versions of the product, which continued to be marketed as an augmentative communication tool. However, with the advent of the cell phone, this technology quickly found a new use, and within a short period of time, found its way into the hands of billions of cell phone users.
Prédiction de mots – En 1988, après des décennies de développement, Roy Feinson a obtenu le brevet pour l'invention d'un clavier entièrement fonctionnel pour un système de saisie de texte. Ce système contenait beaucoup des fonctions modernes de prédiction des mots que nous connaissons aujourd'hui, comme le stockage local de dictionnaires et la désambiguïsation. M. Feinson a été poussé par le désir de créer un système efficace pour communiquer avec les personnes sourdes par téléphone. Après que le système a été breveté, d'autres entreprises ont entrepris la recherche-développement de leurs propres versions du produit qui a continué d'être vendu comme un outil de suppléance à la communication. Toutefois, avec l'avènement du cellulaire, cette technologie n'a pas tardé à jouer un nouveau rôle et, en peu de temps, elle s'est retrouvée dans les mains de milliards d'utilisateurs de cellulaires.
Closed Captioning – The 1971 National Conference on Television for the Hearing Impaired saw the debut of two captioning programs, both of which required a specially designed television set. Over the next few years, this process became more and more refined, and soon, closed captioning was made available across all television sets. Today, captions are a part of mainstream technology, as they allow T.V. viewers to be immersed in a story without having to hear it, something that anyone can appreciate.
Sous-titrage codé – La National Conference on Television for the Hearing Impaired de 1971 a marqué le début de deux programmes de sous-titrage codé, pour lesquels il fallait avoir un téléviseur spécial. Au cours des prochaines années, le processus est devenu de plus en plus perfectionné et le sous-titrage codé n'a pas tardé à être offert pour tous les téléviseurs. Aujourd'hui, le sous-titrage codé fait partie de la technologie courante, car il permet aux téléspectateurs de se plonger dans une histoire sans devoir l'écouter, quelque chose que tous peuvent apprécier.
Punch Cards – In 1890, Herman Hollerith (new window), who had a cognitive processing disability, implemented the idea of using punch cards to transport data from that year's census. He later founded the Tabulating Machine Company, which eventually became known as IBM. Because of this desire to process data more efficiently, Hollerith has saved people and organizations across the globe countless hours of time that would have otherwise been wasted in compiling and tracking data. If Hollerith had not invented this incredible way to overcome his personal barriers, what would our world be like today?
Cartes à perforer – En 1890, Herman Hollerith, qui souffrait d'un déficit cognitif, a lancé l'idée d'utiliser des cartes à perforer pour transporter les données du recensement de cette année-là. Il a fondé plus tard la Tabulating Machine Company, qui a éventuellement pris le nom d'IBM. En raison de son désir de traiter les données avec plus d'efficacité, M. Hollerith a fait gagner aux personnes et aux organisations autour du globe un nombre incalculable d'heures de temps qui autrement aurait été perdu à compiler et à suivre les données. S'il n'avait pas inventé ce moyen incroyable de surmonter ces obstacles personnels, quel serait le monde aujourd'hui?
All of these amazing innovations came about as a result of our desire to eliminate barriers, and as these examples illustrate, true pioneers are inspired by barriers, not limited by them. It is those very barriers that became the catalyst for some incredible innovations in mainstream technology, innovations that would not have come to light if our society was comprised solely of physically and mentally average individuals. From these examples we can clearly see that diversity breeds innovation, and innovation drives progress, and not just for some, but for all.
Toutes ces innovations incroyables viennent de notre désir d'éliminer les obstacles et, comme le montrent ces exemples, les vrais pionniers sont inspirés par les obstacles et non limités par eux. Ce sont des obstacles mêmes qui sont devenus les catalyseurs de certaines innovations incroyables dans la technologie courante, innovations qui n'auraient pas vu le jour si notre société avait été formée de personnes moyennes à tous les niveaux. De ces exemples, nous pouvons clairement voir que la diversité et l'innovation vont de pair et que l'innovation est synonyme de progrès, et ce, pas juste pour certains, mais pour tous.