The Neil Squire Society's Prairie Regional Office hosted 324 job-seekers and 46 employers at the 8th Annual Job Fair for People with Disabilities on April 10th, 2017 at the Centre for Kinesiology, Health and Sport at the University of Regina (new window).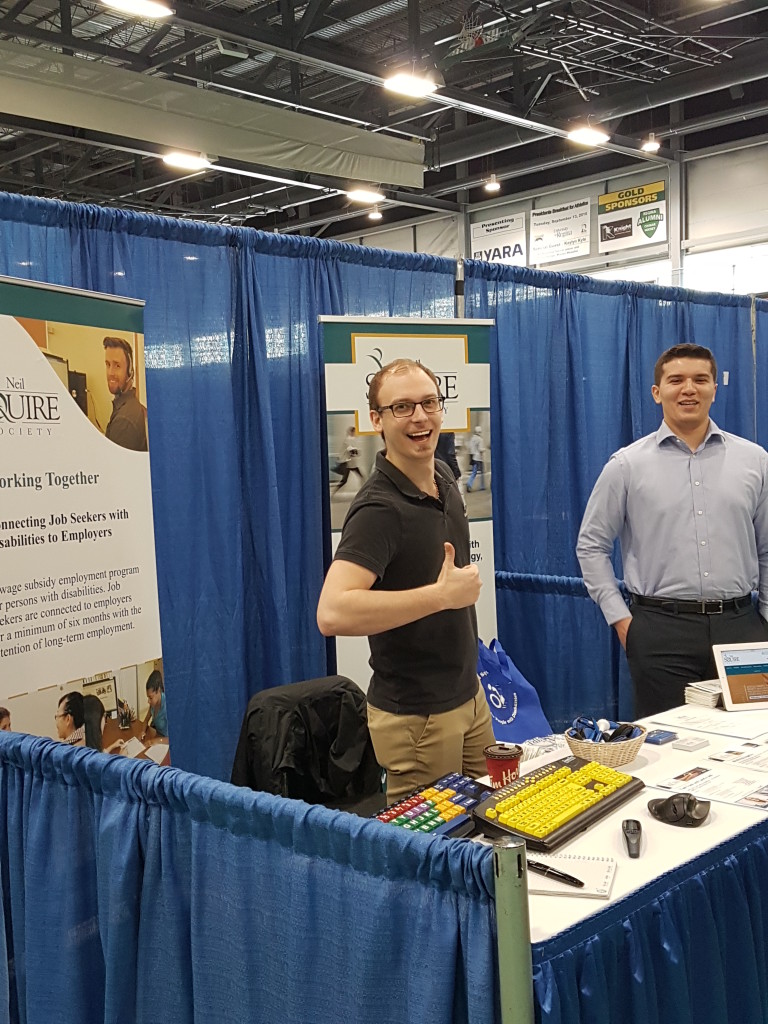 A significant number of the attendees were youth who were engaged to learn about the educational and employment opportunities available to them in the future.
"[I learned] lots of information that I didn't know was available to people with disabilities like me!," said one attendee.
Before the job fair started, the employers were treated to a brunch and learn. While the employers ate, Marg Friesen and Sean Nixon of Saskatchewan Voice of People with Disabilities (new window) presented "Teamwork Makes the Dream Work: Embracing Workplace Diversity". Marg began by discussing the importance of creating a representative workforce. Then, Sean — who was a former client of the Neil Squire Society — took the stage and discussed his personal story of dealing with an invisible disability.
Once the job fair began, job seekers were encouraged to go to as many booths as they could, and gather as much information as possible. There was also an area for help with resume writing, where Neil Squire Society staff helped job seekers hone their resumes and tailor them for the employers at the fair.
"[The] support was very helpful. [I] gained much skill and knowledge," said another attendee.
88% of attendees who were polled reported a very positive experience at the job fair. Out of those polled, 95% of employers stated that they would return to the Annual Job Fair for People with Disabilities again.

"Thank you for organizing a great day as always!," said one employer.
Thanks to all the employers, attendees, and staff who made the day a great success.