Lindy was born with severe cerebral palsy (new window). She also has ataxia (new window), poor balance, and poor speech. Originally from Hong Kong (new window), she immigrated to Canada in 1990. "It was not easy for me to give up everything and start again in a new country," says Lindy. "I felt lonely and stayed at home for one year because I didn't know of an agency to contact to assist me." Slowly, Lindy began to build a new life. She connected with the BC Centre for Ability (new window) (formerly the Neurological Center), which provides services to adults with neurological disabilities (new window) such as cerebral palsy. She began studying English and then concentrated on developing her artistic skills, because it was something that she really enjoyed. It was her "competitive nature" that led her to start taking courses in watercolor (new window), and it wasn't long before Lindy was well known throughout the Lower Mainland (new window), for both her quality watercolors and her drive to succeed. In 1999, Lindy received a scholarship to study at the Emily Carr University of Art & Design (new window) (formerly the Emily Carr Institute of Art & Design), and she would go on to become the first student with cerebral palsy to study there. She has received countless accolades and awards for her work over the years.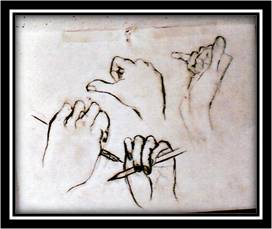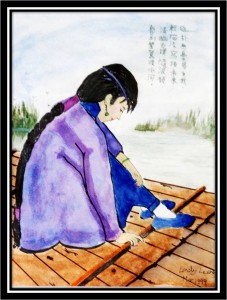 Lindy worked part-time at the Vancity Credit Union (new window) at Kingsway and Joyce. Even in bad weather, she could be found sweeping outside and chatting with customers. However, she was forced to quit her job in 2013 due to increasing muscle tightness from her cerebral palsy, and by this point she had also given up her art. Aging has made her cerebral palsy more severe and she is often writhing in agony.
The Evergreen Community Health Centre (new window) provided Lindy with a Recreation Therapist (new window), an Occupational Therapist (new window), a Physiotherapist (new window), and a Social Worker (new window). They also connected her with the Neil Squire Society (new window) and she enrolled in their Computer Comfort Program in November of 2013.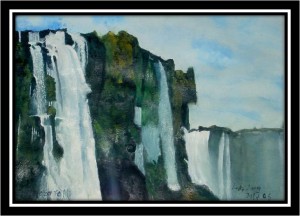 Back in 1990, when Lindy arrived in Canada, the internet wasn't yet widely used, and her communication with friends and family back home was through the form of letters. Lindy taught herself how to connect with friends using her computer. She taught herself how to type, how to use email, and how to watch movies and listen to music. When it came to the more advanced programs, like Microsoft Word, Excel, and PowerPoint (new window), the Computer Comfort Program was able to help out. "English is my second language so people are very hard to understand", says Lindy. She appreciates that the Computer Comfort Program is taught one-on-one by a volunteer, "I can understand the program more clearly step by step while I am learning. The volunteer, Fraser, is very patient," she adds. Lindy is proud that she has learned how to use Word, Excel, and PowerPoint, and she is now off and practicing her new found skills. "I very much enjoyed the study time at the Neil Squire Society."