This post is part of our Powered to Enable campaign.
An Accessible Gaming Controller for Kaileen
As a teenager, Kaileen enjoyed playing games such as Mario Kart, Donkey Kong, Need for Speed, and Grand Theft Auto.
"I used to play games with my siblings," she says. "But my muscles have got weaker over the years. It got too tiring. So I couldn't play – I would just watch. I was probably 15 when I lost those abilities."
Now Kaileen is 27. Her hands do not have the dexterity or strength to hold a regular controller or use a keyboard. This has contributed to significant barriers when it comes to playing her favourite video games.
In early 2018, Makers Making Change connected Kaileen to a capstone team from Simon Fraser University. The students worked with Kaileen to develop an accessible gaming interface tailored to her needs. Custom buttons attached to her wheelchair allow her to perform different actions, and she can use her elbow to manoeuver a joystick.
"It's been a very good experience," says Kaileen. "They've really listened to me with what I need, what I can do, what I can't. I feel like they've worked very hard – successfully."
Also in early 2018, the Makers Making Change team helped Kaileen test the LipSync. She is now comfortable using it as a mouse. The team has updated the code so that she is able to use it as a joystick or to simulate pressing keys on a keyboard as well. For instance, she can use it to simulate the WASD keys which are commonly used to control movement in computer games.
Kaileen is in the initial stages of using her accessible gaming controller in conjunction with the updated LipSync to play on her computer. She is also looking forward to using the controller and LipSync with the Xbox Adaptive Controller.
In the near future, Kaileen looks forward to playing video games with her boyfriend, Alex. "I hope we can play games together," she says. "There's a game called Overcooked – it's cute. We really want to play that. I'm excited!"
Text NEIL to 20222 to donate $10, $20, or $25 to support Canadians with disabilities through Employment, Digital Literacy, and Innovation or visit www.neilsquire.ca/donate.
There are other ways to give and get involved too:
Thank you for your generosity!
Charitable Tax # 864366174 RR0001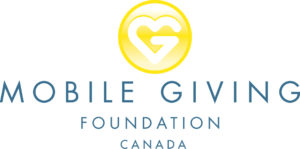 (new window)
Follow #PoweredToEnable on Facebook (new window) and Twitter (new window).