Every week is science week at Makers Making Change. We really hopped on the science train this past week, though.
A Visit from the Minister
On April 12th, we were thrilled to welcome the Honourable Kirsty Duncan, Minister of Science and Minister of Sport and Persons with Disabilities, to the Neil Squire Society's Burnaby Head Office. We showcased the LipSync (opens in a new window) and other low-tech assistive devices such as a pen holder and nail clipper holder.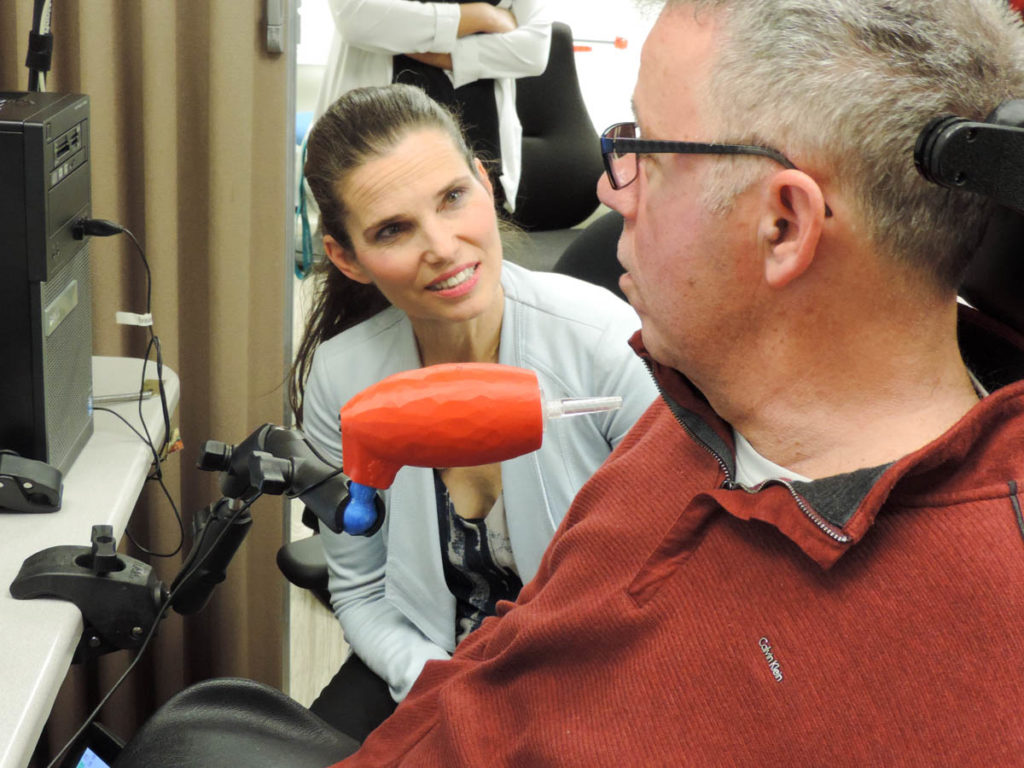 Jim (opens in a new window) demonstrates a LipSync to Minister Duncan
Chad Leaman, Director of Innovation, shows the Minister a palm pen holder
View more photos from the Minister's visit here.
STAN Conference
On April 11th, Chad was the keynote speaker at the STAN 2018 (opens in a new window) conference here in Vancouver. Held at Science World, the event was all about building bridges and creating communities in STEAM. That's a big part of our work at Makers Making Change!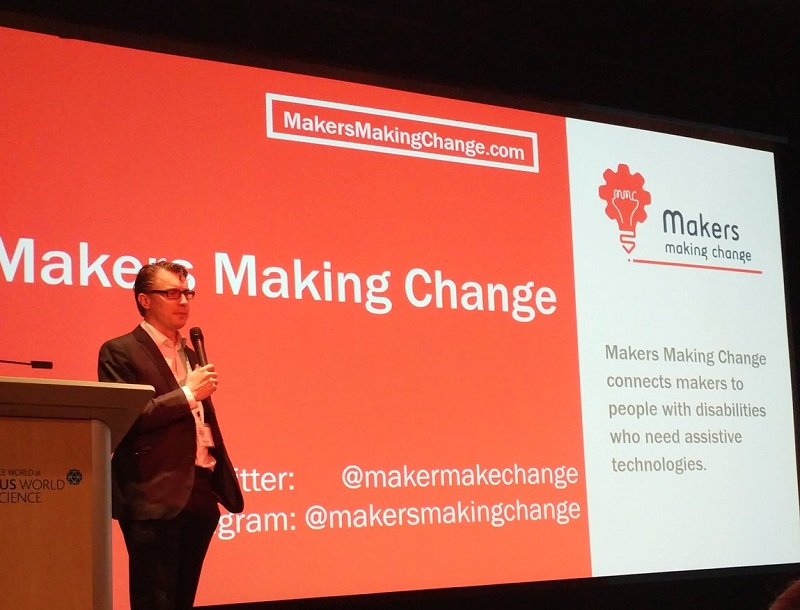 Chad delivering the keynote at STAN 2018
Science World Community Scientist Initiative
We were back at Science World on April 15th when Jake, our Mechanical Engineer, hosted a booth as part of the Community Scientist Initiative. The initiative gives all Science World visitors an opportunity to meet and learn from a science-based professional.
Jake showing children some assistive writing devices like the palm pen holder and pen ball
That was a busy few days. Now, the team is down in Utah for the AOTA Conference.