Carl loves to read and learn. For the last four years, he has been volunteering for the Moncton Public Library (new window). In addition, he is fully bilingual in both French and English. He has Asperger's (new window).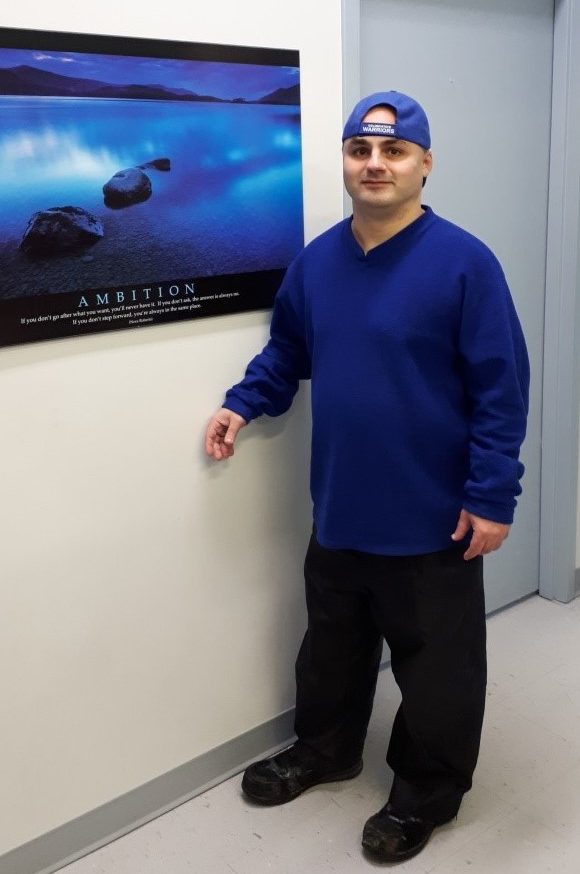 As much as Carl enjoys volunteering at the library, he was eager to be employed and earn a paycheque. He joined the Working Together Program to fully engage in the career development process and figure out which career would be best suited to him. The Working Together Program helps people with disabilities develop the skills they need to achieve their employment goals.
Carl is no stranger to the Neil Squire Society. He was previously enrolled in a program four years ago; however, he could not complete it due to unforeseen circumstances.
This time around, after productive meetings with Working Together staff, Carl decided that he wanted to pursue a career in retail because he enjoys interacting with people. Moreover, he has the motivation to work and is developing his skills for employment. He said his goal is "to find a job that I love".
Carl has proved to be a reliable and punctual individual who always comes in with a smile on his face. He indicated that he came back to the Neil Squire Society because he feels comfortable with the staff and the program, and he feels confident that it will point him in the right direction for future success.
Carl is presently preparing for job interviews with his Career Facilitator, while his Job Developer is pursuing different employers best suited to him.
With Carl's resilience to come back to complete the Working Together program, any company will be fortunate to have him as an employee!
(new window)

The Working Together with Employers and Enhancing Employability
program is funded by the Government of Canada's
Opportunities Fund for Persons with Disabilities