Chantelle is the founder of the John Rudy Health Resource Centre Association (new window), a Vernon-based non-profit. It offers a free, drop-in health resource centre to persons who need help finding, understanding, and using health information and services. It has been a registered charity since 2016.
Chantelle was volunteering and working five hours a week before she resigned from the Association's Board of Directors in early 2018.
Due to palindromic arthritis (new window), Chantelle experiences fatigue, chronic pain, flare-ups of inflammation, and a reduced range of motion. "I am unable to work full time and I need to be aware of ergonomics when working," she explains.
The Association now wished to hire Chantelle for the role of Executive Director (new window).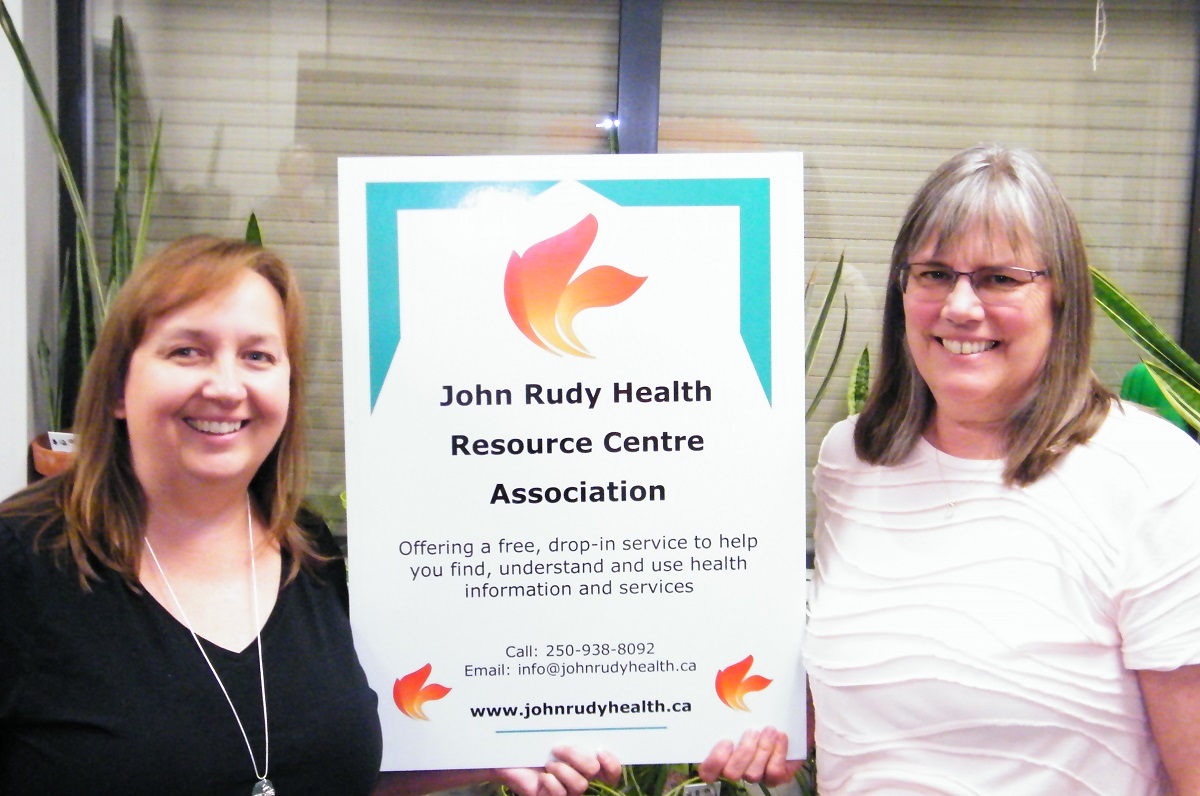 Tracey Hamilton, President of the John Rudy Health Resource Centre Association, says, "I was already familiar with Neil Squire Society from my previous employment and once we realized we may need their services we found them online."
With the help of the Neil Squire Society's Working Together program, the Association was able to hire Chantelle on a part-time basis. "I needed to not only work part time, but I needed to gradually return to work," she says.
As part of her role, Chantelle is creating a health resource library, drafting procedures, developing fundraising initiatives, and writing grants. She adds: "My goals are to gradually increase my stamina and determine what adaptive aids would assist me in working while maintaining my health."
Chantelle is currently awaiting some assistive technology to increase her comfort and productivity at work. This includes a vertical mouse, an external keyboard, a laptop stand, and a laptop carrying case on wheels. She hopes to gradually increase her hours of work to 25-30 per week.
"Working Together has allowed us to hire someone who is very qualified and willing/able to work a small number of hours per week," says Tracey Hamilton. "It can enable someone with a disability to be hired and accommodated without it being a huge financial cost to the employer."
(new window)

The Working Together with Employers and Enhancing Employability
program is funded by the Government of Canada's
Opportunities Fund for Persons with Disabilities