This post is part of our Powered to Enable campaign.
No Turning Back for Daniel with Computer Comfort
"I spent over 30 years working as a carpenter and then I had a stroke about five years ago. I couldn't go work in the construction industry anymore. I was the primary breadwinner for my family, so it wasn't a good situation," says Daniel.
During his rehabilitation, Daniel decided to make a career change. He was planning to get into strata management. Partway through his training, however, he realized he needed computer skills to do the job. "I was hammering nails. I could check my email and set up an email address – that's the extent of my computer skills before I joined this
program."
A friend told Daniel about his experience with the Neil Squire Society and encouraged him to apply. After a meeting with Computer Comfort Coordinator, Munesh, Daniel started attending classes once a week with a volunteer tutor. "I don't have technical training. It's hard to learn in the first place, and having a stroke doesn't help at all. But I was determined, so I stuck with the program."
When Daniel came into Computer Comfort, he didn't know how to type. It would be another new skill for him to learn. The challenge was learning to type one-handed, but Daniel handled it with the same amount of determination. At his classes, he learned to use a program called Rapid Typing. He continues to practice at home and he is now able to type with one hand using a regular keyboard.
Daniel says about his tutor, "I like her teaching and I've realized how resourceful she is. She's very knowledgeable and very determined in whatever she does."
Now Daniel has been attending classes for over a year. Along the way, he had a revelation. His entire outlook on finding information had changed tremendously. Now he knows he is just a few clicks and keystrokes away from the information he needs.
Armed with his new skills, Daniel recently landed a job as a Strata Manager. "I use my new computer skills there every day. I do a lot of stuff with Word, Excel. I learned a little bit here, but there is so much more… So the learning continues. I'm a project!" he laughs.
Daniel continues to take a stride every week in his learning. He says, "The people here really helped me. The staff, the volunteers, they all worked with me… Without this training I wouldn't be job-ready. I hope the program receives support to continue to help people. I'm just moving forward from here. I'm a project that is well underway and is not turning back."
Text NEIL to 20222 to donate $10, $20, or $25 to support Canadians with disabilities through Employment, Digital Literacy, and Innovation or visit www.neilsquire.ca/donate.
There are other ways to give and get involved too:
Thank you for your generosity!
Charitable Tax # 864366174 RR0001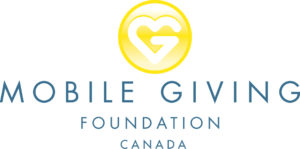 (new window)
Follow #PoweredToEnable on Facebook (new window) and Twitter (new window).