GW Hacks Annual Medical Solutions Hackathon
Event Navigation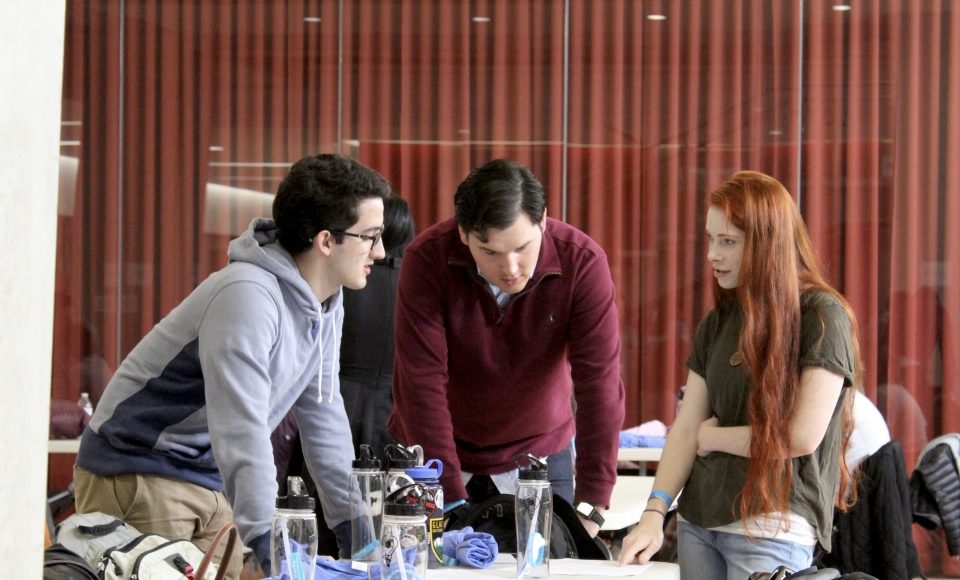 What is George Hacks?
George Hacks empowers students to revolutionize the way they view their education and their role in the workforce. We are teaching the language of innovation and providing a platform for the next generation of students to think outside the box, find solutions to their challenges, and have confidence in their skillset. We're bridging the divide between majors in traditional education, teaching students to work together to achieve revolutionary goals.
The Annual George Washington Hacks Medical Solutions innovation competition is a 24-hour 'hackathon' style event that challenges interdisciplinary teams of two to four. This year, pitches encompass three themes: business/entrepreneurship, medical technologies, and public health.
What will you be doing?
As a participant, you and your team will be creating a solution to your chosen pitch. Depending on the pitch, your solution may be an app, a device, a marketing strategy, etc. Near the end of the 24-hour 'hacking' period, you will present your solution to a panel of judges.
In order to facilitate your design thinking on the first day, we will provide mentors from a variety of professional backgrounds in medical technology.
Why should you participate?
Create a social impact
Networking opportunities with sponsors
Free food and win prizes
For more information and event schedule, please visit http://georgehacks.org/
Deadline to Register: January 25th at 11:59pm
Related Events