Carissa works full-time with the student union at a college near her home in Cumberland, BC.
"I live with impaired hearing with sensory processing disorder. Sounds have a visceral effect on my body and experience. I am emotionally affected by sounds, and at times have difficulties deescalating from loud, unpredictable sounds," she explains.
"I have a hard time with phone calls. With the addition of masks and barriers, thanks to COVID-19, communications became very difficult and began to enact anxiety, which I previously did not experience."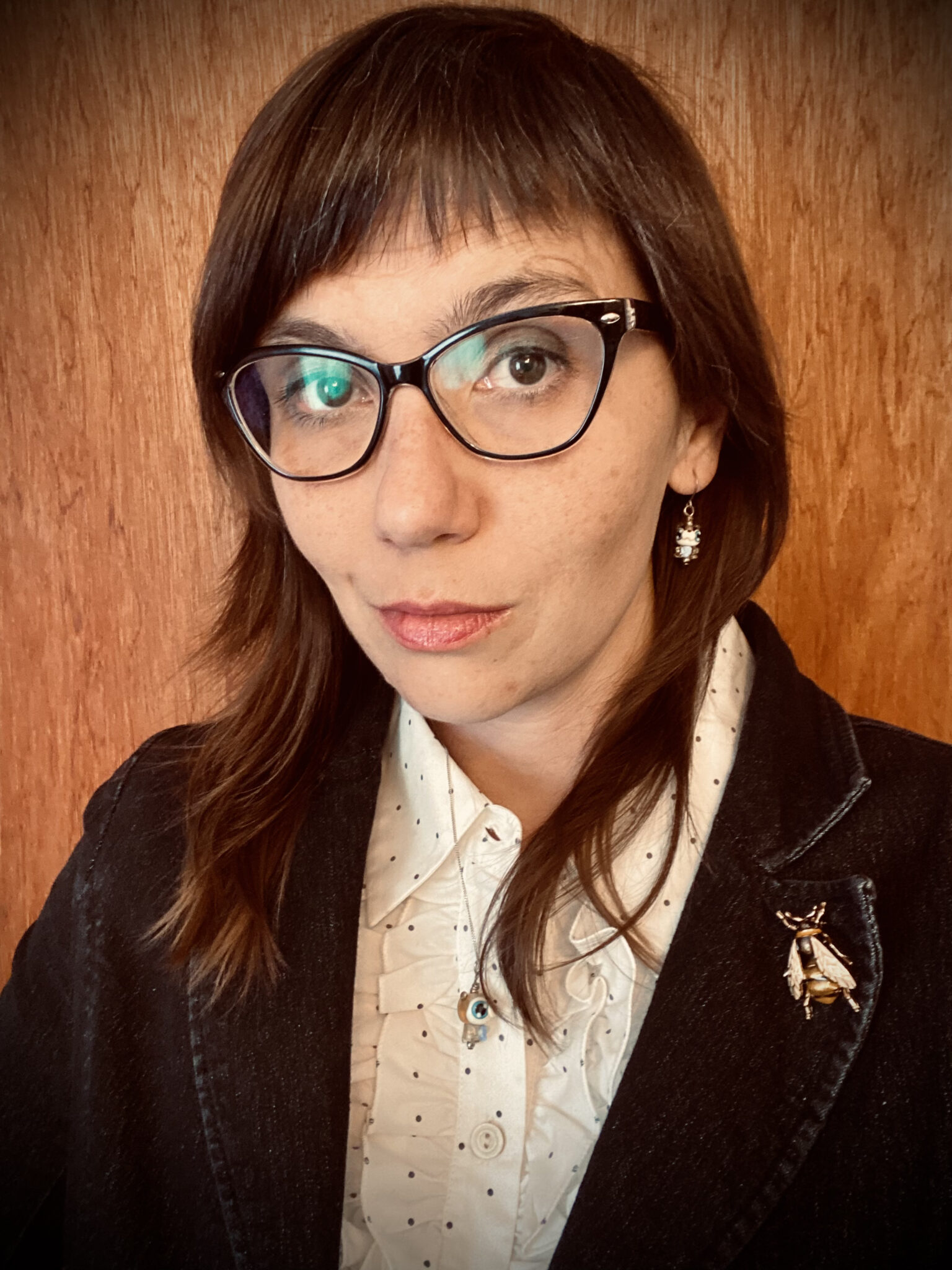 With her hearing impairment worsening, her doctor referred her to NexGen Hearing (new window). They recommended she apply to WorkBC Assistive Technology Services to help get hearing aids.
"While I do enjoy some coverage through an extended health and dental plan, it is such a paltry amount compared to the on boarding costs of hearing aids. As the single earner in my two-child household, the initial costs of these devices were very prohibitive," she says. "Thanks to ATS, I was able to access life changing technology."
The new hearing aids have made a big difference in Carissa's ability to work and her self-confidence — she even received a promotion.
"Having hearing aids has changed my life!" she exclaims. "I am not so tense, my whole body is more relaxed. I am able to pick up on more conversation, I am asking 'pardon me' way less often. People don't startle me, I can hear them coming, so I am more at ease, day to day. I used to avoid phone calls, as much as possible, now with these Bluetooth devices, I am much more willing to pick up the phone to connect.
"I am much more comfortable. I feel as though a level of tension has left my body. I feel grace in my day to day, that wasn't available to me before these devices. Thanks to my increased comfort, I have been a better worker. It is easier for me to communicate, easier to pick up on subtleties. I was able to put myself forward for a promotion and I received it!"
WorkBC Assistive Technology Services is operated by Neil Squire. Assistive Technology Services are available to individuals who have a work-related barrier due to a disability or a functional limitation. This may include barriers related to traveling to and from the workplace.
---
Questions about WorkBC Assistive Technology Services? Need help applying? Contact us: 1-844-453-5506 or info-ats@workbc.ca
Please visit www.workbc-ats.ca (new window) for more information about WorkBC Assistive Technology Services.