Devenne's forte is communications and design, which she has extensive work experience in. In 2016, she was working in one such role when she was laid off. She had never been unemployed before, so she began looking for work right away.
It began to make sense in 2017 when Devenne was diagnosed with multiple sclerosis (opens in a new window) (MS). She explains, "MS has been changing the way I walk and talk. My thinking is also not as quick as it was before, but it's just as complete."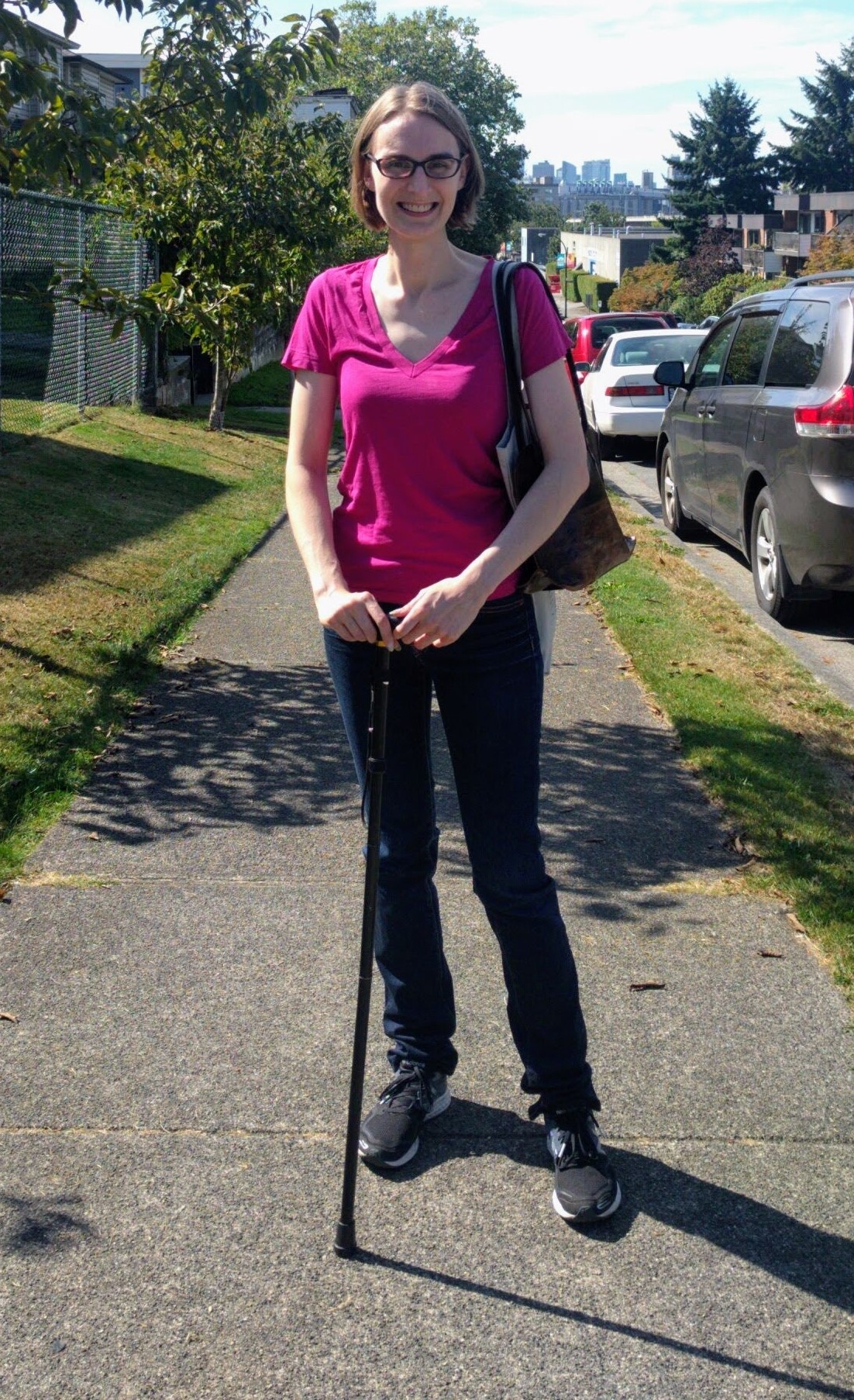 A year later, Devenne decided to see a career counsellor. The counsellor referred her to the Neil Squire Society's Working Together Program so she could continue her job search and find ways to manage her disability in the workplace.
At Working Together, Devenne's communication and technical skills clearly stood out as a strength. However, she experienced some challenges in expressing herself. So she worked with staff to learn more about disclosing her disability, and they also rehearsed several mock interviews together.
"It has been such a relief to understand what I'm dealing with, and to have Neil Squire's help," says Devenne. "I've learned to make use of new and different strategies for my responses in scenarios to be timely, stay organized, and to listen to what my body is trying to tell me!"
At this point, a part-time Communications Coordinator position had opened up at the Disability Foundation (opens in a new window). Devenne used the skills she learned and did a great job at the interview. Shortly after, she was offered the job!
In her new role, Devenne shares news and events on social media and creates marketing materials. She also helps clarify documents and online tools for the organization, participants, and supporters.
In terms of accommodations, Devenne needs to use a breathable chair. She was also able to get a paper holder for her monitor, explaining, "I was getting dizzy while trying to compare printed and digital information. I'm 5ft. 7in. tall, and moving my head up and down was triggering my MS. [The paper holder] helps me prevent dizziness by keeping my head up."
Devenne is enjoying her new job and also learning more about her disability. She says, "Thank you everyone at Neil Squire for your guidance! MS has been such a weird experience for me, since the progression has been so slow.
"My daily life still feels "normal", but since my diagnosis and time at Neil Squire, I'm finally realizing that I really am acting and completing tasks differently. Being aware of my new-ish abilities/disabilities has been extremely beneficial, and allows me to participate in life nearly as completely as before!"