Trenton grew up in Regina and is currently attending high school. Next year, he will be in Grade 12.
Trenton was diagnosed with ADHD (opens in a new window) from a young age and believes he has had it since birth. He was diagnosed with Scoliosis in 2018 after incurring a back injury, which sometimes causes his legs and knees to "lock up" if he is on them for too long.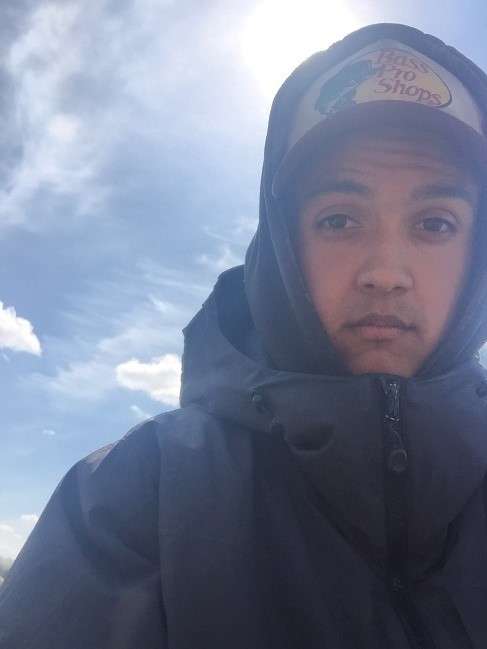 Trenton was referred to Neil Squire's Working Together Program by his teacher at St. Luke's Alternative School. Soon after, he started working one-on-one with his Job Developer. Together, they worked on creating his resume and cover letter, and he learned how to tailor them to the specifications of the job advertisements.
Trenton also worked with staff on developing a job search strategy, learning how to follow the labour market trends to make finding employment easier. He worked hard to progress his interview skills to prepare him for the next step in applying for positions.
With the help of Neil Squire, Trenton applied to and secured employment at Deer Valley Golf Club (opens in a new window). He was hired under a work-experience subsidized contract as a Lawn Care Technician. He is responsible for helping mow and take care of the greens and fairways, and some general maintenance tasks.
Trenton is very pleased to be able to work outside every day, since he loves the outdoors. He says he is "really happy with the help I got from my Job Developer and the help she gave in finding me a job."